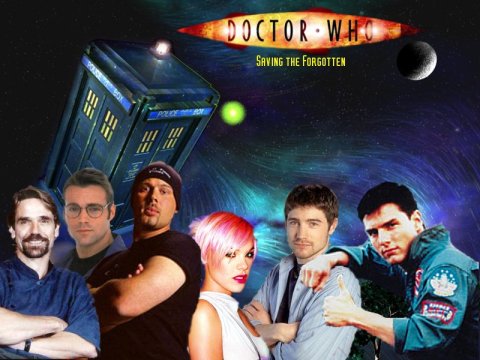 "There are worlds out there where the sky is burning, where the sea's asleep and the rivers dream,
people made of smoke and cities made of song. Somewhere there's danger, somewhere there's injustice,
and somewhere else the tea is getting cold. Come on, Ace...we've got work to do."
--The Seventh Doctor
Visitors to the TARDIS to date
---
View My Guestbook
Sign My Guestbook
---
Last Update: 1/8/08
Game Materials
New rules and source material (Some in PDF format) For Best viewing, download the Assiduous True Type Font!

Note: Files open in a new window for inline viewing. To save PDF files for local viewing, right click a link and choose "save as." If you're using a Mac, I can't help you...except to be sorry that you use a Mac (wink!)
---
Episode Guide
Before you read, Meet the Cast!
---
Doctor Who, The Doctor, Susan Foreman, Dalek, Time Lord, Gallifrey, Skaro, Cybermen, and all other names of characters, alien races, planets, and concepts from the Doctor Who television and media series are Copyright © and Trademark ™ 2007 by the BBC Worldwide, Inc. No challenge to these copyrights and trademarkes is intended or implied. This page and all contents are a fan work intended as a tribute and homage to, not attack on or claim to, the property in question.
Conspiracy X, Armageddon, C.J. Carella's WitchCraft, and The Unisystem are copyright © and Trademark ™ C.J. Carella and Eden Studios, Inc, used by kind permission. No challenge to the ownership of these properties is intended or implied.
---